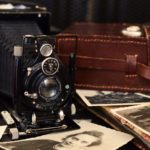 Please fill the below form out carefully. We will use the information provided to help us understand and fulfil your photography requirements.
Once you have submitted this form, we will be in touch with you within 48 hours to discuss your requirements, the time and place for the shoot, etc., and how we can help you achieve your photographic vision. We will also give you an estimate of the cost.
After we have settled the details of your portrait shoot these will be confirmed by email, and a full costing provided.
The email will also provide you with a copy of our client agreement and an invoice for a deposit of $100.00, together with our our bank account details for EFT payment.
Once the $100 deposit has been received we will confirm your booking.
If anything changes; if you have any further ideas for your photo session; or if you want any further information, we'll provide you with an email address that you can use direct… or you can phone Philip on 0477 508 414.